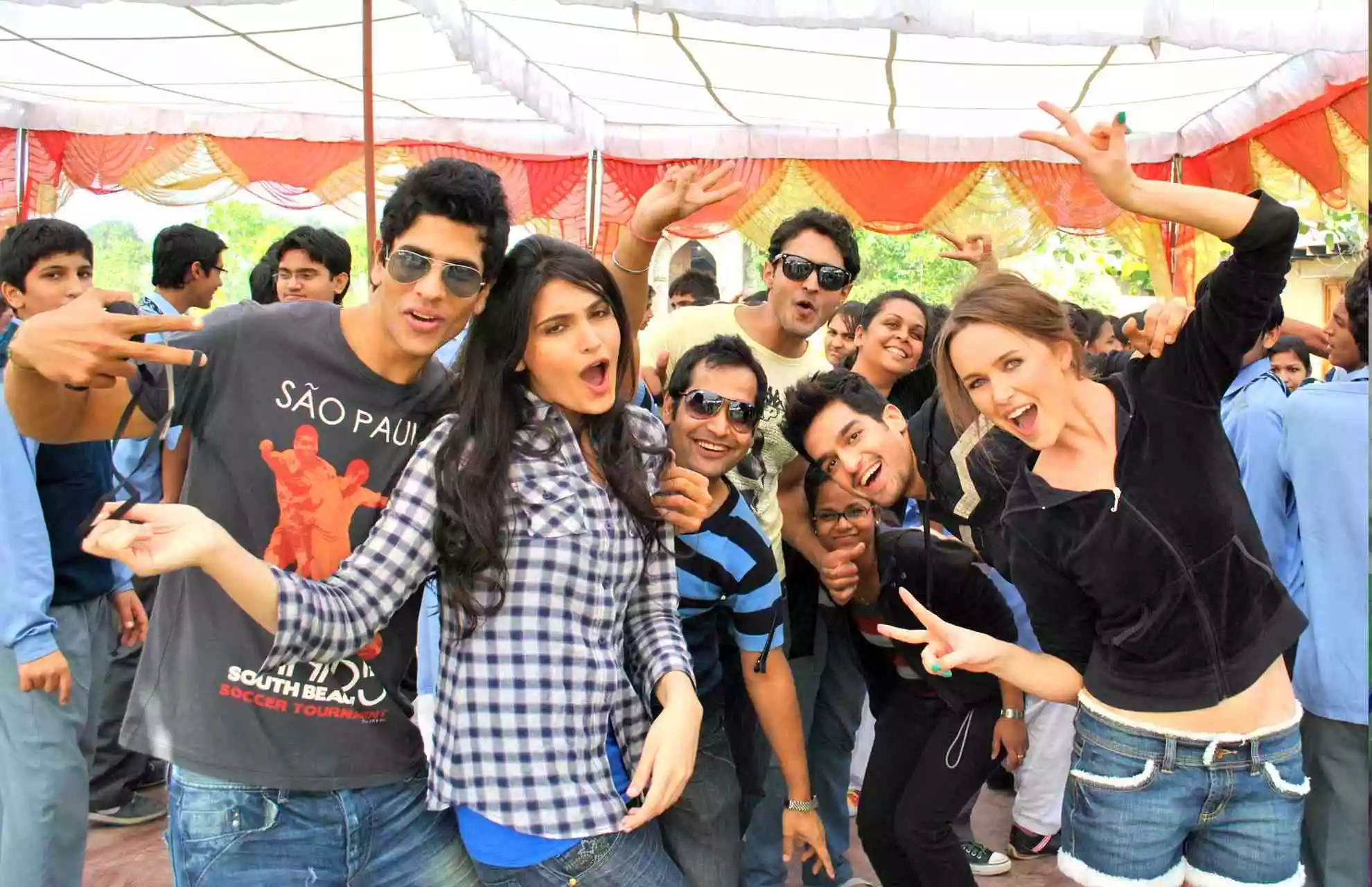 The ultimate corporate chill out place
Music and Cultural Activities
DJ Music
Been and Dholki Dance
Puppet Show
Rides
Camel ride
Camel cart ride
Bullock cart ride
Tractor ride
Boating
Ethnic Games
Gilli Danda
Pithoo
Lattoo
Kanche goli
Archery
Gulel (sling shot)
Dart shooting
Air gun shooting
Kushti
Kabbadi
Kite flying
Tug of war
Outdoor/Sports Games and Group Activities
Zorb Roller
Cricket
Soccer
Volleyball
Badminton
Trampoline
Basketball
Spoon race
Lemon race
Musical Chairs
Tambola
Relaxation Activities
Mehndi (henna application)
Mud packs
Mud bath
Head massage
Tube Well Bath
Rain Dance
Rural Domestic and Creative Activities
Charkha Weaving
Handloom Weaving
Peedha Weaving
Pagdhi Tying
Chakki (Grinding Grains)
Pounding grain
Making ghee and butter millk
Panihari Chaal (balancing water pails)
Pottery
Mud walls and painting frescoes on mud walls
Matka painting
Agriculture and Dairy Activities
Ploughing
Sowing
Reaping
Winnowing
Dairy farm
Tending goats
Cows
Buffaloes
Poultry farm
Biogas plant
Vermi-composting plant
Herb Garden
Nakshatra Vatika
Navgriha Vatika
Triphla Kunj
Panchvati
Bodh Vatika
Adventure Activities
Tyre Tunnel
Tyre Hopping
Balancing Bean
Commando Net
Commando Net Traverse Wall
Tyre Traverse Wall
Double Rope Bridge
Swinging Burma Bridge
Happy Hopper
Double Block Swing
Hanging Tyre Traverse
Inverted A Rope Bridge
Tyre Balance Bridge
Healing H
Zig Zag Walk
Cat Walk
Swinging Timber Log
V Bridge
Swinging Balance Bean
Elephant Walk
Tyre Swing Walk
Swinging Plank
Swinging Squares
Indoor Games Arena
Pool Table
Air Hockey
Foosball
Table Tennis
Carrom
Chess
Ludo
Snakes and Ladders (Saanp Seedi)
---
FOOD / CUISINE
Sara Din
(available throughout the day)
Neembu Shikanjee , Chacch, Tea and Pakoras, Kadhai doodh, Jalebi, Makee Bajre ki roti with desi Ghee, Gur, and Lahsoon ki Chatni. Bajre Ki Khichri with Ghee Bura, Gulgule, Ganne (sugarcane), Mooli(radish) straight from the field.
Mazedar Nashta
Breakfast (09.30-12.00 am)
A choice of stuffed paranthas with white farm fresh Makhan, Dahi, Achaar and Chatni and Poori Bhaji.
Dopahar Ka Shahi Khanna
Lunch (1.30 – 3.30 pm)
Missi/Tawa Roti/ Tandoori Roti, Vegetable Poolao / Jeera Rice, Chowmein, Rajma , Sarson Ka Saag or Seasonal Vegetable, Paneer Shahi, Kadhi, Dahi or Raita, Makhan, Chatni, Achar, Gaajar Ka Halwa or Suji Ka Halwa(anyone), Papad, Chatni, Achar and Jaggery, Green Salad.
---
Take break from monotonous city life and visit idyllic farm resort
Majority of the people living in the city find hard to achieve a few of peaceful moments at times. When you are in the same situation then you can go for the corporate outing near Delhi in the idyllic retreat of Pratapgarh farms. This is quite an awesome way to feel completely rejuvenated and refreshing after a long tiring week at work. The best thing about this place is it is around 2.5 hours from the city. It is situated in the city of Jhajjar, Haryana. So you don't have to travel far to reach the place and can conveniently go for the corporate holiday near Delhi. The farm is extremely vibrant and highlighted by the huts with thatched roofs as well as the sprawling gardens. There are so many fun and extremely engaging activities to do like horse/camel riding, mud bath, pottery and much more. So you have plenty of things on the list to keep yourself fully occupied during your corporate outing around Delhi.
Keep yourself occupied and entertained during corporate outing around Delhi
At this fascinating tourist place, the visitors would not only be experiencing rural life and will also eat village delicacies. The cooks prepare the delicious and delightful traditional recipes which you shouldn't miss at all. The farm serves as the idealistic retreat for corporate picnic spot near Delhi. The travelers can get the authentic real taste of rural life and insight into the culture by visiting the destination for the corporate outing in Delhi NCR.
Organize corporate outing near Delhi to this refreshing farm resort
This charming village is being established in the backdrop of green farms, huts, pond, and cattle. The region around the farmland is home to many species of local and also migratory birds. Since it is located at a distance of around 45 KMS from Delhi airport, you can easily organize a corporate outing near Delhi during the weekend. This place has always been one of the major tourist attractions and has already become one of the best picnic spots near Delhi. So now take a refreshing break from work and just go on a fun-filled outing with your colleagues. Experience the joy of being closer to nature in this ethnic village and farm. The thatched huts, serene pond, lively cattle- you will find yourself awakening in altogether with a different world, which actually co-exists in the natural surroundings. So for all those people who want to take a much-needed break from the busy and monotonous city life, the farm resort imparts them a unique and enjoying holiday experience.
Get authentic and real feel of rural culture at the amazing farm
You can have a fun time and get a chance to get the real feel of rural India. The travelers can gain an insight into the village culture and get a chance to interact with the local folks as well. Visiting this awesome resort is surely worth during the holidays as it provides you a real and refreshing feel of visiting the rural place. It is an extremely distinct and fascinating holiday experience that takes you into the realm of rural life. The traveler can enjoy the spectacular beauty of the place or can indulge in an extensive range of fun and relaxation activities. When you visit the farm for a corporate get together near Delhi then it imparts you every moment of joy and memories which you cherish for long. The idea of simply visiting this place will make you super excited.
The farm is an ideal choice for corporate picnic spot near Gurgaon
When you are looking for a way to spend your time relaxing after the tedious long week of work, then you can look forward to the farm as the ideal choice for the corporate picnic spot near Gurgaon. Right from the most exciting of the folk dance sessions to the indoor, outdoor games and adventures, the place has got almost everything covered. It is also home to quite an array of animals and plants and also a perfect of the picnic spot. Also, test your creativity by participating in a pottery session. In fact, the list of to-do things is so long and huge that you will truly get the out of the world experience at this destination. When you are planning to hang out with your colleagues, then just visit the farm and indulge in corporate team building near Delhi.
Enjoy natural surroundings and indulge in plenty of activities
You can enjoy the natural surroundings and indulge in plenty of interesting activities. The trip to the farms will surely be enthralling and gives you a chance to embrace a totally different culture. So when you and your colleagues are bored of sitting in front of computers the whole day and looking for the fun-packed travel experience, then Pratapgarh farm is the best solution to your problem. It brings to you a truly mesmerizing place that it preserves and presents the ethnic village life in the times of fast-paced urbanization.
Make most of holidays by visiting corporate picnic spots near Gurgaon
The great thing about this heritage village resort is it is just a few hours' drive from the city and you can easily reach there through the cab. It is very famous corporate picnic spots near Gurgaon. You can plan a short weekend trip to the tourist place. With its uniqueness and natural surroundings, the farms are quite popular corporate picnic spots near Delhi among tourists. The region hosts several of the activities and you can visit for there for corporate team building near Delhi. Just catch up for a break from the city's traffic jams and your daily onerous routine. Built purely for leisure, the represents the ethnic village culture and traditions and is actually a not to be missed out experience at any cost.
Get ready to make the most of your vacations and add another great memory to your traveling experiences.
Make Your Corporate
Picnics, Get togethers, Offsite Trainings and Team building-A creative, unique, different and rejuvenating experience
Approx. 55 kms and 1.5 hrs Driving Distance from Delhi and Gurgaon – Pratapgarh farms–is an ethnic village and farm tourism destination – a unique location- in the midst of lush green fields caressed by whispering winds. Its serene pond, jumping sprinklers, lively poultry, cattle barns full of goats, sheep, cows, buffaloes , ducks, fowls, chickens and ethnic huts provide a real rural backdrop to your corporate offsite be it picnic, training, team building or a corporate chill out day– like you have never experienced before. Discussions, ideas, creativity find a fertile environment here to germinate and take wings. Co-workers discover the deep bonds of friendship among themselves during the fun, entertainment, adventure sports and activities. It will be a memorable day.
● Accompanied Children below 5 years of age (maximum 2 children with a couple) will be complimentary.
Corporate rates will only be made applicable when the booking is made in the name of corporate identity, payment is made from the account of corporate identity and group size is minimum 30.
Notes – Food related:
We serve and cook in RO water. Bottled water and Cold drinks are not included in the package but can be purchased over the counter.
We do not permit consumption of alcoholic drinks.
Notes – General
We provide a well enclosed parking with gates. Parking is free of charge at owners Risk.
Accompanying drivers / transport staff will be provided separate relaxing space and can be served meals @ Rs 200/- per person. We regret that accompanying drivers / transport staff will not be permitted to enter the campus and indulge in activities. If you so desire they can be allowed inside on payment of full package charges.
We are open on all days.
We provide all equipment for games, sports, entertainment etc. We will not permit you to carry your equipment for playing inside the campus.
There is no required minimum number of families or people. We have all in house facilities, therefore we do not restrict on minimum numbers or groups.
We do not allow stag entry. We permit entry only to families, groups through school, colleges, corporate entities and association.
Childrens who wish to enjoy Mud bath, Tube well bath and Rain Dance may carry their change and towels and appropriate bathing dresses. Bathing for gentlemen in short underwear is not permitted.
Unaccompanied children are not permitted.
Any one person from the group will need to carry a Photo Identity card.
You are responsible for your own belongings. We shall not be responsible for loss or damage.
Prior booking is necessary as we permit entry to limited number of guests per day. For groups less than 20 people registration is possible on phone and you pay on arrival. For bigger groups non refundable advance of 25% shall be payable. Balance is payable on arrival at site.
Rules and Advice for your convenience and safety
It is best to dress up in casuals; very especially sports shoes are convenient for rides, games and adventure activities. Very loose or hanging clothes or very tight dresses should be avoided.
Guests who wish to enjoy Mud bath and Tube well bath may carry their change and towels and appropriate bathing dresses. Bathing for gentlemen in short underwear is not permitted.
Guests are not be permitted drive tractors or carts. Any one attempting to do so will be liable for any damages or consequence as a result of the same.
Please do not point Airguns, Arrows, Gulels or Darts at each other or at animals or remove them from the respective venues.
Guests are not permitted pluck and / or put leaves / flowers and fruits grown on the farm in their mouth / or eyes as some of them although used as medicinal plants can be toxic.
Please do not to run behind / around domestic animals. Farm animals are emotionally sensitive and respond to love, care and respect. Poking sticks, shouting around farm animals, running behind or trying to feed them can evoke potentially dangerous responses from animals. While doing dairy activities or rides our facilitators will accompany the guests and we request that their instructions be followed.
While we try and ensure smooth rides while doing agricultural activities or tractor rides please do not jump or board on a moving vehicle to avoid being thrown off. They may seem slow moving but they are prone to jerky movements.
We request your patience in listening to our facilitators and following their instruction during rides and activities. Most them would speak Hindi but with rural accent typical of the area.
Please do not enter adjoining fields as they are privately owned. Consumption of alcohol or obscenity in any form will evoke strong objection by farmers and the local community.
Any medical conditions requiring care should be informed in advance.